Monetary Donations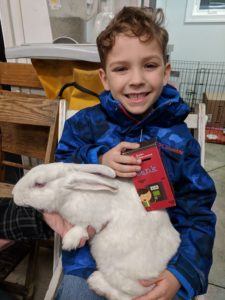 All donations are greatly appreciated! The shelter operates entirely on your generosity, and all donations go directly to the care of the rabbits. We are committed to using all donations wisely and responsibly.
Monetary gifts are typically used for:
Veterinary care including spay/neuter and medications
Food and hay
Cleaning supplies
Building costs including utilities and maintenance expenses
You can also keep us in mind for Erie Gives Day – it's a big part of what keeps us up and running! » Read More
Supplies
If you would like to donate supplies, here is what we need. All donations can be dropped off at 2316 W. 38th Street, Erie, PA 16506. If no one is there, donations may be left on the front porch (newspapers can be put in the large box on the porch).
Pet Supplies Plus, Petsmart, or Petco gift cards
Fresh-cut, non-treated apple sticks / branches (not from a pet store)
Newspaper
Large heavy duty trash bags (minimum size 30 gal)
Disposable gloves (One size fits all, medium, or large)
White vinegar
Paper towels
Large plastic cat litter boxes
Medium-sized boxes
Ceramic food/water bowls
Metal dog crates (36″-46″)
Exercise pens
Pet carriers
Cat nylon tunnels